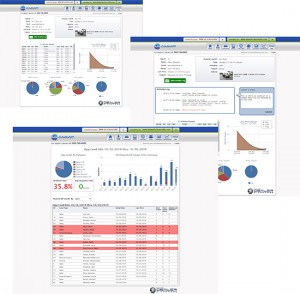 There are many tips you can follow to help with Effective Use of VDP Pages for Automotive Websites. VDP is always important, as these pages help you generate leads to your site. Without them, you will not see the results you are hoping to find.
Using VDP Pages for Automotive Websites
The more your car shoppers can engage with your VDPs, the faster your cars will sell. Results show that the more average views you get, the faster the vehicle will move. You may be wondering how vehicle details pages have such an impact on your site and your sales. This is because VDP views and time spent on them are two of the top four online sales predictors. Studies conducted show vehicle detail pages with more than thirty views spend 44% less time on your lot, while VDPs with around 20 spend only 29% less time on your lot. Basically, the more views you have, the faster you can move vehicles, and turn around rate on your automotive website is of the utmost importance and priority, especially when converting leads to sales.
Effective VDP Pages for Automotive Websites
If you are in need of adding more or improving your current VDPs, we at Dealer Lab can easily help you out. Effective Use of VDP Pages for Automotive Websites all starts with what is on your pages. If you have VDPs, make sure they are being used in the best way possible. Some tips you can use include having professional photos and not stock photos, vehicle details and installed options, pricing, and most importantly, the addition of videos. Videos can be a huge addition as you will generate better search results and can use them for YouTube and provide links from there to your site. There are also other things you can include like trade value links, and more to show people they can trade in a vehicle for another.
Finding the best way to get the message out all starts with VDPs and go from there. Effective Use of VDP Pages for Automotive Websites is how you can easily generate more leads, and therefore, sell more vehicles. We at Dealer Lab can offer our help to get you where you want to be and easily switch your site over to responsive so you can reach out to more potential customers. If you have any questions, please contact us at 877-622-2291.
© Copyright Content Motive, 2016.
All Rights Reserved.