The speed battle is not in the chassis but in the content itself, however the content defines the business. Balance.
Monday:

Could you put this tracking code, these 4 banners, and this video explaining that we are family owned and operated in my home page?

Tuesday:

I need you to check your code, the site is running really slow. I used this tool from Google and you can compress the code, delete some times, and add some H1 tags.
😳
Below is the difference in server taxation, and we have the Michael Jordan of servers (they are actually not "servers" as you think of them, but you get the idea), by adding or taking out the Moz tracking code.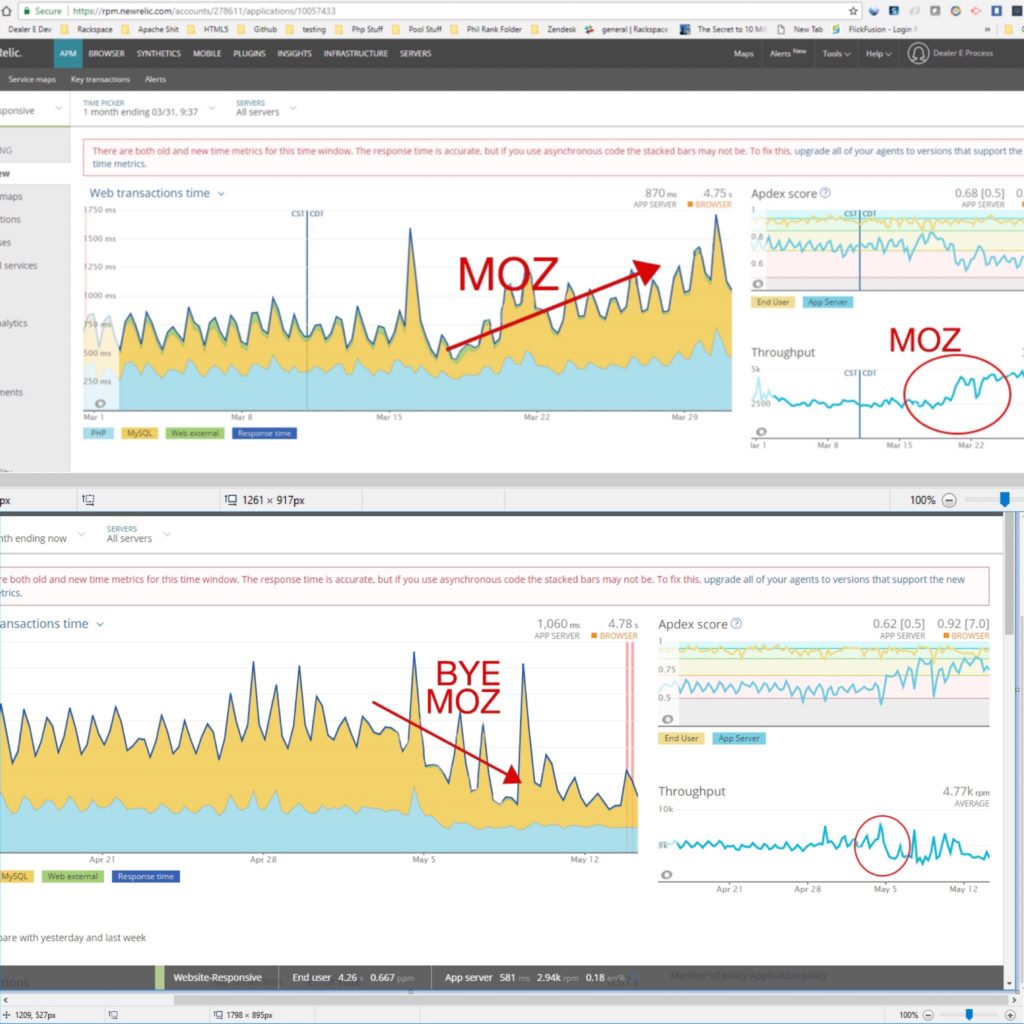 Yago de Artaza Páramo
[email protected]