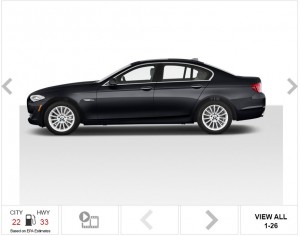 The backbone of any automotive dealer website is the vehicle inventory. Acheter Adidas Yeezy Boost 550 Your customers want information quickly and easily, often making many of their decisions before they ever set foot in the dealership, and the key to retaining your leads is offering the information they're seeking. Along this vein, a key feature of What Makes a Great Vehicle Details Page is accessibility.
Quick, Easy, and Accessible VDP Platform
At Dealer Lab, we keep up with automotive industry changes and trends to make sure we're only offering the most up-to-date and reliable solutions for your automotive marketing strategies and websites, including updates to your vehicle details pages to keep them easy to find, easy to access, and easy to follow. Adidas Yeezy Boost 350 Homme Calzoncillos Slip Calvin Klein Like with our websites, Dealer Lab offers an innovative responsive design for VDP, including customization elements for colors and fonts that are even double-checked for manufacturer compliance, a design that accommodates not only the branding you want customer-facing, but also helps to accommodate your customers and how they're accessing your website.
We have reached a period in web marketing where mobile has not only gained a foothold, but is starting to lead in terms of web access and research. With an increasing number of customers, one of the main facets of What Makes a Great Vehicle Details Page is adaptability, with optimization to any number of devices, whether a traditional desktop computer, a tablet, or a mobile phone.
Features of Great Vehicle Details Pages
When utilizing VDP from Dealer Lab, you get access to a whole host of exclusive features specific to our responsive VDP design, all optimized for any number of devices. For instance, our vehicle details pages offer the largest and most dynamic vehicle photo displays in the industry, almost twice as large as the standard for the competition.
Additionally available with Dealer Lab's VPD are displays for vehicle details and installed options with customizable calls to action, as well as customizable and mapable pricing fields, helping you gain customer retention with unparalleled transparency. Calvin Klein Boxer Baratos Vehicle Pricing also includes a feature for a payment estimator, and all programs on the website are selected and powered on the dealer level, so you're only giving your customers the information specific and applicable to your dealership. Also included are options for pre-approval tools, trade-in valuing, videos, incentives, and more.
For more on the benefits of responsive VDP or information on What Makes a Great Vehicle Details Page, contact us at Dealer Lab for a consultation at 877-622-2291.
© Copyright Content Motive, 2015.
All Rights Reserved.