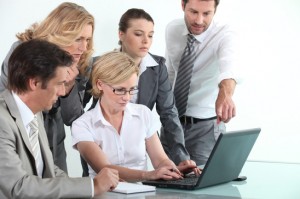 Keeping track of your website is highly important as it tells you how your site is doing. If traffic is slowing down, you might need to make some changes to get it up again. There many more benefits to tracking it as well. There is one simple Best Practice for Tracking Your Dealer Website Traffic that will work well for you as well. You may wonder what exactly that best practice may involve.
Importance of Tracking Your Dealer Website Traffic
Some people may task why they should spend the time tracking and analyzing your web site traffic when you know it has visitors. The importance of tracking your site offers you answers to many different questions which is very beneficial to you. For example, when you track your site, you will be able to see if you are reaching out to your target market as well as see if they are truly interacting with your site. Just seeing if someone visited or not does not tell you if that visit was actually beneficial as they could of left after the first ten seconds.
Tracing your site will allow you to see how many people proceed through your site and where they spend the most time. You can also see what, if any, problems that they may having so you can efficiently go in and fix them. The information will also show you any trends that may exist. For example, you can see what worked well for you last year or what has not been working well this year. All of this information can lead to improved user experiences and ultimately, increased sales.
Best Practice for Tracking Your Dealer Website Traffic
There are ways you can track your site including one Best Practice for Tracking Your Dealer Website Traffic. The best way for you to track your site is using Google analytics. This is because Google is the most trusted third party source that deals with data in huge quantities.
Make sure you keep track of your website traffic to see if you need to make some changes or not. Also viewing your traffic after a change can show you how beneficial that change was. Using this Best Practice for Tracking Your Dealer Website Traffic is the first step to a great website. We at Dealer Lab can help you create or remodel your site to help with traffic.