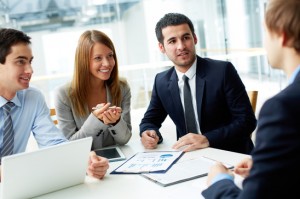 Your biggest tool when it comes to your dealership and getting people to stop in is your website. If your website is not user friendly, easily accessible, informative, and more, then your website could possible turn people away from your dealership. There are many Tips to Improve Your Dealership Website that you can take into account including some that will give you an instant increase.
Improve Your Dealership Website
There are many Tips to Improve Your Dealership Website that you can follow to increase traffic and sales. Your website should be well designed, informative, and have it well maintained. Make it unique as well. Another tip is to always double or even triple check what goes up on your site. Errors that make it to your site can look unprofessional and lack of tur interest. Hire a copywriter to help out or even a third party to help maintain it. It will be money well spent.
That is just the beginning as there are many other things you can do as well. For example, it is important that you only give the facts. Sticking with the facts of what you sell is successful for your product as any superfluous information is not necessary and is considered clutter. Finally, have clear cut perspective of what you are trying to sell. Ask yourself, what is the objective of the site?
Audience for Your Dealership Website
One of the biggest changes you can make to your website, if you have not, is changing it to responsive. Responsive websites can adapt to screen size to make it more user friendly no matter what device they are using. In today's society, more and more people are going online using their phones or tablets which are smaller screens than a computer. If your site is not mobile friendly, it would make it very difficult for the customer to navigate through your site. That is where responsive comes into play as they can make it friendly no matter what screen you use.
If you follow these Tips to Improve Your Dealership Website, you will see an increase in traffic to your site, which in turn, will generate more profit. You website is your number one tool so use it wisely. We at Dealer Lab can easily help you improve your website as well as help build one. If you have any questions, you can contact us at 877-622-2291. We provide many different products to help improve your website, your dealership, and more.