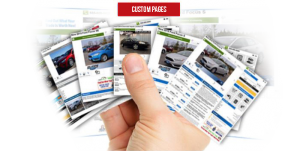 Your dealer's website is one of the most important tools you can use to gain leads, customers and more. A bad website that not only looks bad but also preforms bad is a huge turn off and can lead people away from your dealer. It might not matter if you have a top preforming sales team or service department when your website does not perform well. When it comes to How To Optimize Your Car Dealership's Website, we at Dealer lab can help you out with some simple tips.
Seek Out Your Car Dealership's Website Goals
The first thing you need to do to optimize your website is to look at it. Identify your goals, aspirations, and change factor. You need a clear and concise goal in order to help yourself get to that goal. An obvious goal is "to sell more cars" but that can be too broad. For example, ask yourself how you can sell more cars and that will lead to How To Optimize Your Car Dealership's Website. Do you want to increase how long customers on your site, page views per visit, etc.? These are the things you should looking at as they will, eventually, lead to selling more cars.
Next, ask what features on your website can be changed to help you get closer to these goals. There are many things you can do including adding video to a content page. More detail makes everything better.
Make a Plan for Your Dealership's Website
When you have your goals in place, it is time to sketch out a way for you to accomplish those goals. There are multiple ways you can go about this including getting the approvals you may need, identify the page you want to change, and have it all planned out. From here, this is when you can move on to initiating and then testing. It may take a little time for improvement so be patient. Even after this, you should always be finding new ways for improvement as well.
Seeking out the best website you can will easily help you gain more customers. All of these tips are just the start of How To Optimize Your Car Dealership's Website. We at Dealer Lab can easily help you optimize your website to the best of its ability. We offer many different services and products like VDP and responsive sites to help make this happen.