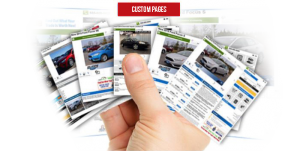 Sometimes you can try many different things but still see no increased traffic to your website. This could mean many reasons as to why this is happening. At Dealer lab, we strive to help get your website traffic. There may be some things you could be over looking to Drive More Traffic to Your Automotive Website including some simple things. Here are some simple tips to try and generate more traffic.
Tips to Drive More Traffic
Take a look at some of these tips to see if they can help you with everything you need. The first thing you can do is to focus ad investment where it is most relevant which is the websites that customers for car shoppers trust the most. You should reach your customers on a premium network of trusted automotive research sites like Edmunds, Motor Trend, and more. Research shows that when people are looking at these sites, they will typically buy a vehicle within the next six months or so.
It is also important to display your new models by making them more noticeable. Basically, you want to direct new model campaigns at these same sites as well. For someone searching around for a vehicle they already know about and comparing it to other similar vehicles, it is important to have a display ad showcasing what is new with your vehicle.
Drive More Traffic to Your Automotive Website
There are many other tips you can take in as well including complement your print and TV ads. Digital advertising is a great to do that. For example, you can have your display ads on other places to. This is especially great after they hear or see a radio or TV ad. Always align any of your campaigns with the OEMs who investigate in the local market. This comes to another important part, always think local.
It is always important to optimize local campaigns with specific geo-targeting rules to make sure that people can see your ads in their community. It is always important to think local as the people who will visit the most are those who live the closest. That is one big way to Drive More Traffic to Your Automotive Website.
When you are in need of help to bring more traffic to your website, we at Dealer Lab have the tools and expertise to help you out. There a lot of tips you can take in to accomplish this feat. When you want to Drive More Traffic to Your Automotive Website, this can help you out.