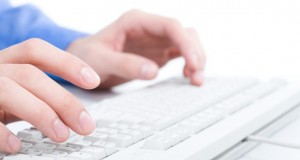 When it comes to your dealership's performance, it can easily come down to the performance of your website. Having a great website can make it easier for customers to maneuver around allowing them to view some of the vehicles you have in stock as well as the other services you may offer. That is why having one of the Best Automotive Websites out there is very important. Here are some things you can do to get improvement.
What Makes Automotive Websites
There are many things that can make a website great. The biggest thing about a great website is that they are usually visually-oriented that can create a great atmosphere for buyers. More often than not, most people will either call or view your website before coming in to your dealership. First impressions are huge and usually your site is that first impression. There are many different things and products you can use to improve your website overall.
Examples of Best Automotive Websites
Here at Dealer Lab, our goal is to help create the best overall website for your dealer. Visuals are very important which is why when you list your inventory online, having photos of the vehicle is so important. Never use just stock photos especially for used vehicles. The more photos of the vehicle you have, the better. This includes, the interior, exterior, and even some of the features. You can take things a step further by also adding video inventory. The Best Automotive Websites usually always have plenty of photos and details on the vehicles in their inventory.
Knowing if your site is friendly on any device is also very important. Statistics show that more and more people access their email on their phones. This could include a link to your site and if it is not mobile friendly, it will not load properly and look unprofessional and confusing. That is why responsive sites are very important as they can mold to any device someone might use including a phone or tablet.
There are many different ways you can improve your website to help bring in more customers. When you want to increase sales, one place you should look at for improvement is your site. We at Dealer lab can help you with getting one of the Best Automotive Websites as we offer many different products including responsive sites, photo reps, software, and more. If you have any questions you can view our site or contact us at 877-622-2291.