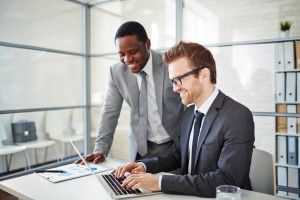 Making errors happens to everyone as it is inevitable to not make an error sometimes. However, it is highly important that you make sure the errors made are not critical or consistent. There are a lot of Automotive Marketing Errors to Avoid especially when it comes to the online world from social media to your inventory. Making sure these errors are avoided will help make you stand out and more trustworthy as well.
Avoiding Automotive Marketing Errors
Errors are not just like spelling mistakes on descriptions that we all make from time to time but include costly and avoidable things. For example, when it comes to your blogs, inventory, social media page, etc., inconsistency is very bad. If you are not posting enough on your blog, site, or social media page, people will notice which can easily be a turn off. It also shows less engagement and makes you show up lower on the list for searches. That is a lot of bad that comes with that one mistake. That is why it is important to make sure you are consistent with everything you do.
Another error to avoid is when you are ignoring your audience in general. If you are not giving them what they desire or are taking too long to respond to a question, it shows that you just don't care about their business making them go elsewhere. This is one of the more important Automotive Marketing Errors to Avoid. This includes anywhere from not answering their questions quickly enough to not including the information they seek on your online inventory. Have descriptive VDPs, answer any questions in a timely manner, focus on what the customer wants and is looking for.
Benefits to Avoiding Errors
Making errors like the ones mentioned can easily harm your marketing strategy and you can also lose potential customers. Consistency and tailoring to customer needs shows you care about their business and are willing to go that extra mile. It also helps you stay high up the list on search engines as well.
Overall, seeking the very best for your dealership all starts with these Automotive Marketing Errors to Avoid. Once you master avoiding them, you will easily see an increase. We at Dealer Lab can offer our help to get you where you want to be and we can easily switch your site over to responsive so you can reach out to more potential customers. If you have any questions, please contact us at 877-622-2291.