Digital Marketing
Be Found Online. It's Where Your Customers Are.
[content_box color="#4FA3E6″]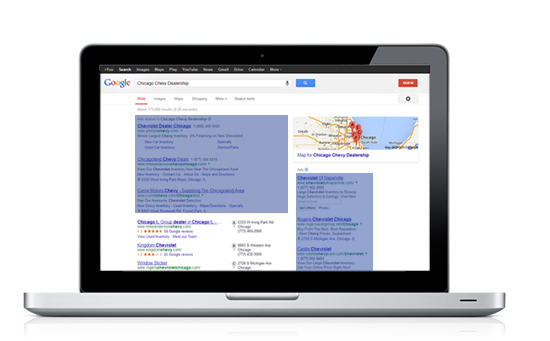 SEARCH ENGINE MARKETING
With well over 100 billion+ searches per month on Google alone, it is important to stay proactive in your Search Engine Marketing efforts. Every day, more and more customers are using Google as their starting point when beginning to shop for a new car. Using our proven SEM methodologies, Dealer Lab can ensure that your ads will show to the right customers at the right time; increasing conversions and bringing new customers to your site.
[/content_box]
[content_box color="#4FA3E6″]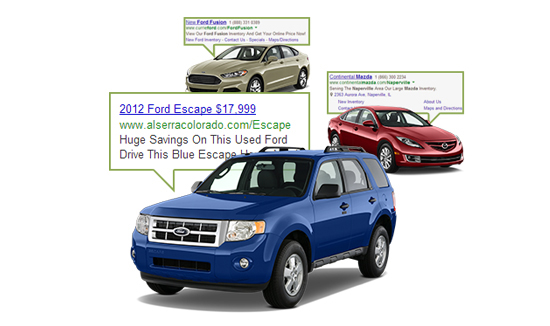 INVENTORY TOOL
With our brand new, proprietary system, we turn your own vehicle inventory into an unstoppable force of Inventory-Specific Ads! Our new inventory-based advertising system syncs up flawlessly with your inventory database and generates Ads for each specific vehicle on your lot. This allows us to focus your advertising to users searching for an exact make, model, year, color, and price by showing them an ad describing a car on your lot that exactly fits their needs. This helps reduce the frequency of unwanted/unqualified clicks, keeping your costs down and conversion rates high!
[/content_box]
[content_box color="#4FA3E6″]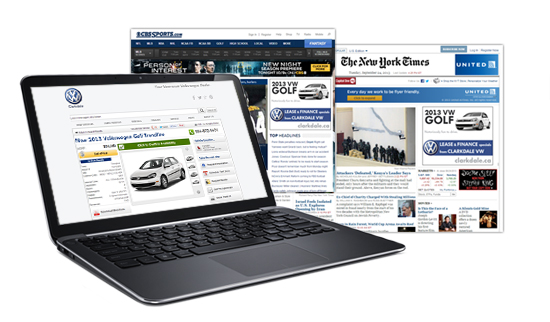 REMARKETING
Let Dealer Lab present your image ads to users long after they've clicked away from your site; ensuring that your message follows them around the web. Remarketing is one of the most cost effective ways to spread your brand awareness amongst your target market and stay on the customer's mind throughout every stage of the car buying process.
[/content_box]
[content_box color="#4FA3E6″]
DISPLAY ADVERTISING
A successful branding campaign is an essential part of growing your business and creating something that will last. Your dealership's image is just as important as the vehicles you sell, but spreading awareness about your brand is often a difficult process. However, We can help make your branding efforts simple. Dealer Lab can get your message out to your potential customers in a highly targeted and cost effective way.
[/content_box]
[content_box color="#4FA3E6″]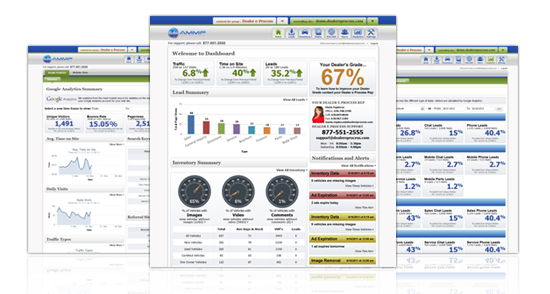 ADVANCED DASHBOARD REPORTING
The Dealer Lab dashboard is your One-Stop-Shop for all of the information you need relating to the success of your online marketing strategy. Within our easy-to-navigate dealer dashboard, you can view metrics on everything from Search Marketing, Remarketing, Inventory Specific Ads, Display Advertising, and more. You can even Listen to recordings of all calls that came into your dealership from your digital advertising so you can assess your team's ability to close the deal!
[/content_box]
[content_box color="#4FA3E6″]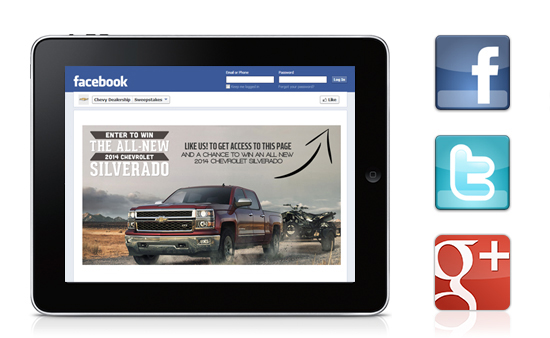 SOCIAL MEDIA MARKETING
Spread the word about your dealership across the world's largest social networks using Wildfire, our new social media advertising suite, powered by Google. Using Wildfire's enhanced user targeting features, and built-in measurement tools, you can turn your brand into the next great social media craze! Create and share promotional deals using unique, interactive ads and promotions that are optimized to run on desktops, tablets, and mobile devices.
[/content_box]