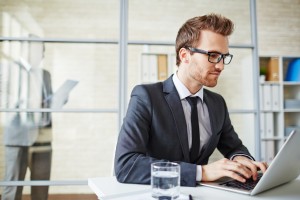 There are a lot of tips you can follow and use to optimize your website to the best of its ability. These Tips to Best Optimize Your Dealer Website focus on what is more important when it comes to selling vehicles and that is easy, accessible information. When your site is easy to get around and includes plenty of great information on the vehicles you sell, you will see an increase. There are also multiple ways to go about it.
Tips to Best Optimize Your Website
When it comes to your website and how it performs, all depends on what is on it and how you utilize the tools you have. If you do not have many tools, it may be time to upgrade. Making your site easily accessible is one of the best tips to follow. This includes making it accessible on any device including phone, tablet, laptop, or desktop. Many people do searches using a tablet or even their phone and if your site is not friendly with these devices, the customer will simply go somewhere else even if everything else about your site is perfect. These sites are called responsive sites as is one of the many Tips to Best Optimize Your Dealer Website you can follow to optimize your site.
Benefits for Inventory on Your Dealer Website
One of the biggest parts of your website includes your inventory which is one of the best ways to connect with your customers and build their trust. When you are building your inventory page, it is very important to make sure that each vehicle listed also includes plenty of information and many different photos including interior and exterior. Photos are always needed for your inventory and not just stock photos. Stock photos are lazy and do not show the customer what the vehicle exactly looks like. This is big when they try to make their decision.
It is also important to make sure you include plenty of information with each vehicle including the popular make, model, year, color, and engine engines. Besides these details, you should also include the features that can be found on the vehicle from technology to comfort. Make it easy to find and organized as organization is key.
There are many different ways to optimize your website but these Tips to Best Optimize Your Dealer Website can show the best overall improvement in the shortest amount of time. We at Dealer Lab can offer our help to get you where you want to be by selling more used cars. If you have any questions, please contact us at 877-622-2291.