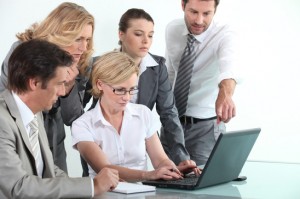 There are many different kinds of sites out there that can draw attention to your customer base. Responsive sites are becoming bigger but one type of site that is being overlooked is Spanish sites for Spanish-speaking customers. There are so many Spanish Car Dealer Website Advantages that are being overlooked. There is a huge market for Spanish sites especially in the south. We at Dealer Lab can help you establish the best site.
How to Get Spanish Car Dealer Websites
We at Dealer Lab offer custom made Spanish website design so you can find the best one available to you. Custom sites are always preferred as they make you stand out even more over other dealers. Flexibility and attention to detail is important in every site especially when it comes to targeting a different demographic. This is how you can be unique in you market area as we will work with you to create the best site. We also can create mobile websites, inventory management, offer Google Analytics Integration, and more.
Spanish Car Dealer Website Advantages
A good percent of car purchases are from Spanish-language speakers and when you accommodate to their needs, you can draw in extra customers. They are also always looking for new vehicles as they constantly use search engines to acquire information about the vehicles they are seeking. The United States is the second largest Spanish-speaking country in the world with over roughly 50 million people using the language as their first living in the US. You may think offering a Google Translate version of your site is sufficient enough but that is not true, as it results in an unauthentic voice.
With Spanish websites, you are offering that authenticity they are seeking which will easily draw them in instead of being a little broken and off-putting. Spanish Car Dealer Website Advantages are very important to understand as it can increase the amount of shoppers you may have. When they see these genuine Mexican websites, they will see your appreciation for them and their culture and will turn into loyalty to your dealership for their next purchase.
Spanish-speaking people make up a large proportion of the population and it is now the best time to make yourself more appealing to that demographic. If you overlook them, you are making a huge mistake. Here at Dealer Lab, we offer Spanish Car Dealer Website Advantages and help create the best Spanish-language website for your dealership. If you have any questions you can contact us at 877-622-2291.