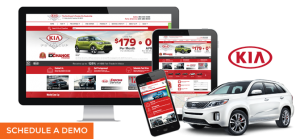 When you have a website, it is important to make sure it can reach out to the most people possible as that is ultimately the overall goal when it comes to advertising. There are many reasons as to Why Having a Mobile-Friendly Site Is Important, including five top reasons that can easily change your mind about how they work. When you want to get the message out about your product or service on your website, having it mobile-friendly may be the best way to go and here is why.
Benefits to a Mobile-Friendly Site
When your site is optimized for mobile phones, it greatly enhances the user experience and it makes it easier for them to navigate around. If your site is not mobile friendly, it will be a huge turn off to most people as it will not only look bad but be almost impossible to navigate. Mobile sites are also compatible with multiple types of device and not just phones including tablets and laptops. 
When you look at the statics about what devices are used to go to sites or read emails, you may be surprised to notice that more people use a phone or tablet to open up emails. Reading and sending emails from your phone has never been easier so most people may use a link from an email to go to a site. That is Why Having a Mobile-Friendly Site Is Important in multiple ways.
How a Mobile-Friendly Site Works
If you offer a service that includes phones, the internet, marketing, etc., then having a mobile friendly site may be important to show your customers your knowledge. There are multiple ways to go about getting a mobile-friendly site and one of them is making your site either responsive or adaptive. Responsive websites uses software to detect what device is being used to open up the website so that it can format it correctly making it easy to use. It is that simple to get a mobile friendly site and you do not have to do anything.
Overall, it is impeccable to know Why Having a Mobile-Friendly Site Is Important and that is because it can make or break a business depending on your product or service. We at Dealer Lab can help you find what you are looking for in improving your goals. You can contact us at 877-622-2291 if you have any questions or would like to know more information on how mobile-friendly sites work.