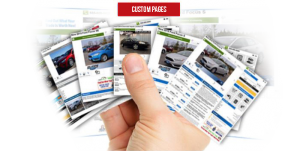 Custom websites are always beneficial in many ways as you can make them your own to fit your brand, goals, and desires. Also, making your site clean, accessible, and informative is very important. We at Dealer Lab can help you create your ideal dealership website as our professionals can offer tips and tricks to help make it one of the best. There are many Benefits of Custom Dealer Websites that can make your dealer stand out from the crowd.
Benefits of Custom Websites
The Benefits of Custom Dealer Websites offer the things you desire the most for your dealership. You can draw the attention from potential customers with a slick and accessible website that is highly informative. When you get a custom website, you can easily do what you please with help from us. Choose your color scheme that matches your brand, choose the font, photos, links, and more that all go on your site. A clean and easily accessible site is what customers seek for when they shop online.
There are many things you can add to your website as well to help make your dealership stand out more. This includes inventory video integration, search engine optimization, pricing options, and more. With these useful tools added to your custom website, you can make it stand out even more than before. Video integration can help enhance your website to make it stand out and search engine optimization helps get you the highest rankings on search engines.
Features of Custom Dealer Websites
When we help you create your custom website, there are a lot of features you can add to your site that helps make it truly unique. There are many different aspects of a website including different pages covering the different services you offer. Not to mention the most important, the inventory page. This inventory page can include advanced searches allowing customers to search exactly what they are looking for. These sorting functions on the inventory page can help them find the most powerful truck or luxury sedan in seconds by sorting.
All of these Benefits of Custom Dealer Websites are designed to help your dealership stand out more with an inventory that is desirable. Use these features to help make your website one that people will love to browse. We at Dealer Lab can offer our help to get you where you want to be and help you design the perfect website for your business. If you have any questions, please contact us at 877-622-2291.
© Copyright Content Motive, 2016.
All Rights Reserved. | Quality dealer content by Content Motive