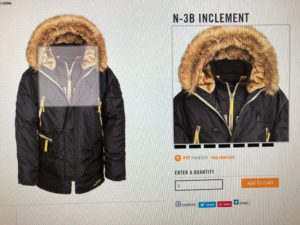 The automotive industry is desperately looking to bring transactions away from physical location to online. There will be mandatory OEM programs starting 2018 and you will have to adapt your F&I and delivery procedures.
The effort is leaning on the software that handles the transaction but we are not working on two major aspects:
The operational needs of the offsite delivery.
An enhanced product (vehicle) format that allows customers to make the decision away from the dealer.
I believe that the customer will take for granted the fact that you can process the paperwork online and the costs of these new systems plus the delivery will be offset by a more efficient F&I process and a smaller if existing, sales team.
The battle for the sale will be in the presentation.  How easy can your customers make a decision with just the information that you provide?
Hyper-zoom technology is already in use by Amazon, Nike, and even a $100 parka company.
We have incorporated over 7 technologies in our 3.0 system to handle this, videos, 360s, hot spots, and the ability to play with all these on a mobile device.
Give me a call at 2069491896 if you want to hear about the most flexible inventory, marketing, and website system in the automotive industry.
Yago de Artaza Páramo