Glenn Pash wrote and article about the automotive industry and racing, below is the link to the article and also my answer to Glenn's "optimistic" view of me!
The Secret This Spartan Racer Knows That Your Business Doesn't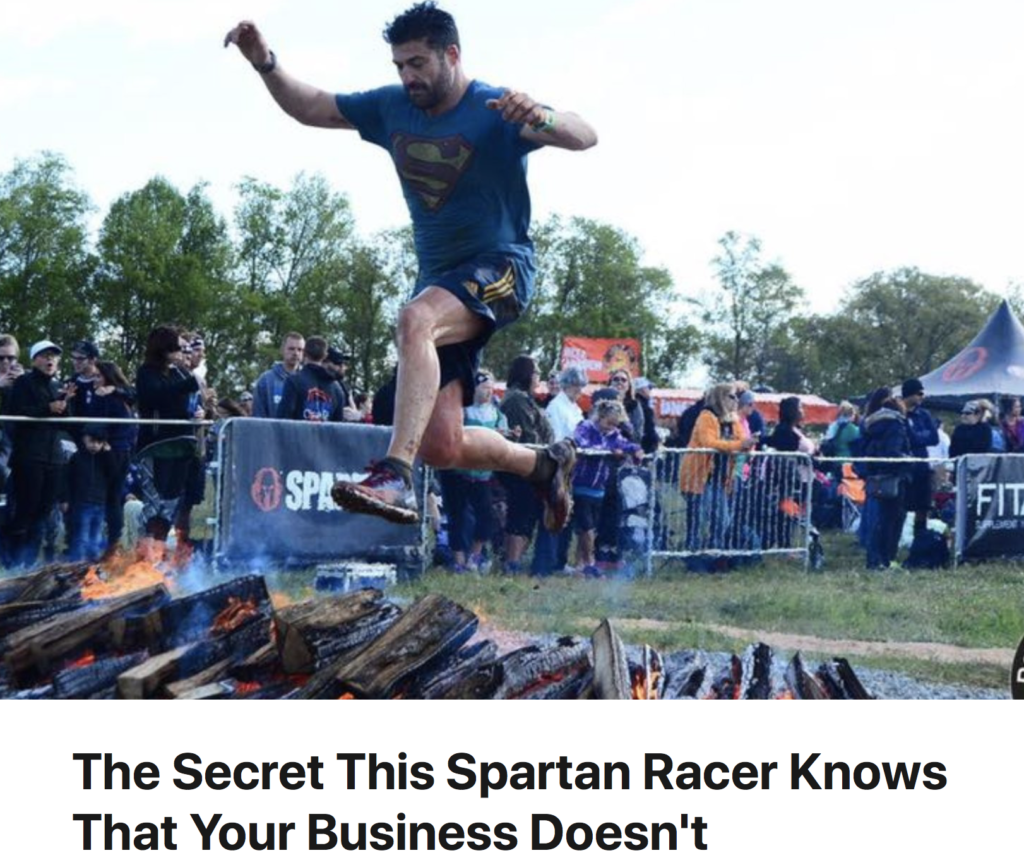 Thanks Glenn, but you are wrong: I'm naturally gifted and do all these without training, planning, recovery, post-race assessment, and of course, not much effort needed. Just like everything hard to achieve in life, I made it to the finish line by sheer luck. 😉
Now seriously and not saying that you must follow my path, but there is a lot of truth on saying that all the necessary attributes for success are the same in sports, business, and life, and that the more areas of our lives we practice their implementation the more chances of success because it all connects.
People think that is crazy to run a 20 mile race uphill with 38 obstacles and punish yourself for 5 nonstop hours, but that is not. That was only 5 hours. The real challenge is finding the drive that took you from the first race that was 1 mile and 1 obstacle to seek for a longer race, and then another, and then another. Is the repetition of seeking your limit, finding your best and knowing that is not it. There is more. For that you must learn, train, and plan.
You endure one (race, project, task, challenge, any improvement) and you just prepared yourself to endure the next one. Keep learning.
Yago de Artaza Paramo
[email protected]