The new code for mega menus (graphical menus) is being implemented in all sites.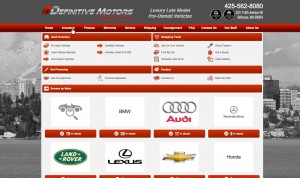 We expect a full implementation within the next couple of months. An account manager will have to get an approval from you before we add the code to your website. There is no cost to this and it is a choice to upgrade the site to this new system.
Here are a few examples (mouse over the menu):
The idea behind the mega menus is to offer a visual menu to the customer so they don't have to read all the options therefore creating an easier navigation experience.
Parts and service:
Mouse over these areas and see how the coupons pop to life without having to click on a link. This creates more coupon views and engagement.
The SEO piece:
Any pages in the website menu index better than when we add them to any other part of the system. If you check Klein Honda or Magic Toyota blog sections you will see all the content pages categorized by area/product allowing us to expand the umber of pages that we can link to the menu.
Videos and multimedia. Check 3 different video approaches: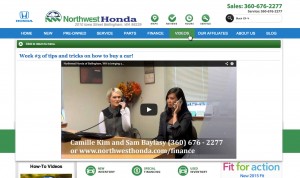 Magic Toyota has a dedicated menu section to videos and it will display the custom test drives created by WhatsNextMedia for them. http://www.magictoyota.com
In Klein Honda's case we added video inventory produced by FlickFusion on the research page. Mouse over "research" and click on "test drive honda videos" http://www.kleinhonda.com
Northwest Honda created videos in-house and added them to their YouTube Channel, we used those to create their video page by embedding them in the menu. http://www.northwesthonda.com
Mobile:
The mega menus work to a certain extent in mobile too by bringing the icons into the selection.