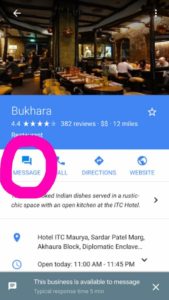 Google continues to add new features and this week they announced they are rolling out the "chat with your customers", a texting feature on Google My Business. Once activated, customers can message you right from the knowledge graph.
There is a one time set up for this process. Sign into your Google My Business account, and look for the chat section titled "Message with Customers". You'll be asked to verify the phone number you will be responding from. After that, you will want to set your "welcome message" or the response every customer will receive. That is the same dashboard you will use to change the phone number or turn the chat feature off if no one will be responding. Make sure you add a number that can send and receive text messages!
Unrelated to Google, but for those dealers that continue to argue not having a texting number on their website or Craigslist ads, it is time to implement texting across all your advertising. For any questions about setting your Google texting feature or to implement on other ad copy please shot me an email.